MARIAN MALETTA
Branch Manager, Westminster Savings Cloverdale Branch
mmaletta@wscu.com
Marian started out in the financial industry in 1983 pursuing a career in banking and quickly realized that she loved helping people. In order to provide a more holistic customer experience, she actively pursued continuing her education through businesses courses at BCIT. She has been involved in many charitable and volunteer positions like Scouting, BC Girls' Choir and Newton Community Festival to name a few. She is currently a Director with the Rotary Club of Cloverdale. Marian was a finalist for the 2011 Surrey Women in Business Awards given by the Surrey Board of Trade. She has been married to her husband, Gerry, for over 30 years and has 3 grown children whom she is proud to have raised in Surrey.
BRIAN LEONG
Realtor, Royal LePage Wolstencroft Realty
brian@brianleong.ca
Brian is a local realtor with Royal LePage Wolstencroft. He has 22 yrs. of experience in the real estate industry and is focusing his business primarily in Cloverdale. Brian lives in Cloverdale and is raising his family here. "I live in Cloverdale, I want to focus my business in Cloverdale, my kids will grow up in Cloverdale and we feel very connected to this community. So, it's only natural that I want to be involved in making Cloverdale a great community to live and work in." His goal in the Chamber is to help grow the membership and connect local businesses. "I would love to help connect local businesses so we can not only grow our own business but help other businesses thrive and grow as well. It's a win-win proposition!"

In addition to his interest in the Cloverdale District Chamber of Commerce, Brian is proud to be a Block Watch Captain, he recently completed the RCMP Citizen Police Academy, and is looking forward to being an active PAC (Parent's Advisory Committee) member for many years to come. "Cloverdale has so much character and potential to be one of the last great communities unto itself. This is a great place to raise a family and grow your business. I continue to meet a lot of great people in this community and I really enjoy learning about what they do, how they do it and spreading the word to anyone who will listen. I strongly invite everyone to get involved no matter how big or small."

"I see a good trend starting to happen here - if you own a business in Cloverdale, join the Chamber. The main goal of the Chamber is to network your business. It's what you make of it, of course, but it's a good start - come and be a part of it. If you want to know more about getting involved in the Chamber please call the office or contact me anytime!"


GARY OLIVER
Director of Animal Welfare & Education, Urban Safari Rescue Society
info@urbansafari.ca
Gary attended the Veterinary Medicine program at the University of Guelph and holds a certificate in Fine Arts from Capilano University.
He worked for a number of years at National Cash Register as a graphics designer where he received a certificate of achievement award. He spent several years volunteering with the Royal Ontario Museum in their Entomology department as well as volunteering with the Greater Toronto Zoo. He also spent several years in the Queens Guards as an escort for the Royal Family and achieved the rank of Captain.
When he moved to BC, Gary started the very successful Eagle Games company which was Canada's first metal frame production company. At the same time, he owned one of the largest Arabian horse farms in southern BC. Following some personal set backs, Gary went on to form and run the Pacific Artists' Studio in downtown Vancouver. This successful studio, the first of its kind in BC, was the starting ground for much of BC's art culture, frequently visited by artists suck as Toni Onley, Jack Shadbolt, Ken Wessman, Jack Darkus, Bill Reid, Graham Harrop.
Gary went on from there to start Cinemazoo, the first animal agency in Canada which humanely trained and supplied animals for the film, TV and still photography business. Gary developed Cinemazoo over 27 years and has too many credits to list but the Telus ads, the movie I am Legend, and the TV show X-files are but a few. Out of Cineazoo, Gary founded Urban Safari Rescue Society where he is now the director of animal welfare and education. A biography of Gary Oliver's life can be found in Chapters and other book stores.


PAST PRESIDENT
JOHN GIBEAU
President, Honeybee Centre
gibeau@honeybeecentre.com
John grew up in a honeybee family. Shortly after moving to B.C. from Alberta in 1977, John started renting bees to berry growers in the Fraser Valley with only 12 colonies transported on a home-made utility trailer.
In year 2000, John created Honeybee Centre at the corner of 176th Street and Fraser Highway in Surrey. In 2002, he opened his country store and visitor centre and in 2014, placed over 8,000 beehives into 11 different crops in the Lower Mainland which produce over $100 million dollars in fruit.
John is one of a small handful of people in North America who specialize in 'wrangling' honeybees, bumblebees, and wasps for the film industry. He has put honeybees on Nicolas Cage and bald-faced hornets on Bradley Cooper. Since 2001, John has been involved in more than four dozen film productions.
In 2009, John co-founded Bee World Project, a not-for profit organization that teaches beekeeping to farmers in developing countries. He has projects in British Columbia, Cambodia, Peru, Haiti, Dominican Republic, Uganda, and Ethiopia.
John proudly served as a police officer for 16 years with the Burnaby R.C.M.P. and New Westminster City Police. He worked in patrol, administration, fraud, and for four years as a homicide detective.
John has a bachelor of Science degree and an MBA. He has been married to Verna since they were both 19 years old, has two wonderful children, and one grandchild so far. John plays the cello, but not very well.


SHELL BUSEY
Owner, HouseSmart Home Services Referral Network
shellbusey42@gmail.com
With a network radio show, TV program, Web site, how-to books, hundreds of home show appearances and DVD under his tool belt, Shell Busey is recognized for the advice he shares with homeowners through his HouseSmart Home Services Referral Network.

Shell's 50 plus-year career started at the age of 18, when he landed a job at Owen Sound Ontario's Beaver Lumber store unloading box cars, piling lumber, making deliveries and eventually leading to the sales desk. In 1965, he became assistant manager of a Beaver Lumber in Barrie, one of the first in a series of upward moves within the company. In 1974, Busey and his family relocated to Delta now in Surrey, where they reside today. Late in the 70s, the Buseys bought a Windsor Plywood franchise, fulfilling Shell's dream of owning a building supply store. Once successful, he bought a second Windsor Plywood and opened a complete hardware store.

His start in radio soon followed, in 1983 CJOR approached Windsor Plywood about having someone guest on a local radio talk show to discuss home improvement during Renovation Month. His popularity spread around the community as the person you could go to for answers as a builder, a re-modeler and years in working in Hardware Stores. Eventually he landed a regular guest spot representing the building industry on the radio. That lasted up until 2011 when Shell decided to hang up the earphones and spend more weekends with family.

During the week, you will likely find Shell on the road making public appearances at home shows, media events or working out of his HouseSmart Home Services Referral Network Office in South Surrey, helping homeowners to find reputable products & services companies who will do the best job at a competitive price.


Tyler Dennis



JIM HEUVING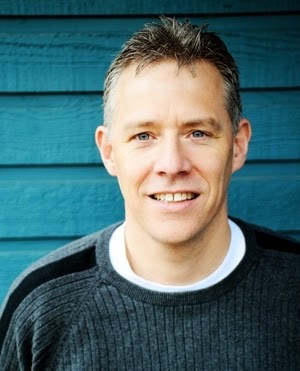 Pastor, Pacific Commuity Church
jim.heuving@pacificcommunity.ca
I have been a member of the Cloverdale Chamber for a number of years and have represented some of Cloverdale's initiatives around homelessness in that time. I am a pastor at Pacific Community Church and my role as Executive Pastor involves the management of facilities, finances, and human resources. Pacific started in 1991 meeting in the Cloverdale Car Museum and eventually purchased a 27,000 square foot warehouse on 180th street. In the last decade, Pacific has brought leadership to the Cloverdale Christmas Hamper program (now in its 24th year as of 2015), Cloverdale Community Kitchen (2011), Cloverdale Community Garden (2014), Emergency Cold Weather Shelter (2015), and the upcoming launch of a Refugee Sponsorship Program. We believe that such initiatives are a way of helping people In Cloverdale do great and purposeful things together as a community. The Chamber of Commerce has been an active part in making some great things happen which explains why I value being part of the Chamber.

I grew up in-and-about Ottawa, Ontario. My father, a bakery operator, trained me in the ways of baking. I love enterprising, as a result. For a number of years, I worked as a sales manager at Morningstar Nurseries in South Surrey which distributed floral products throughout BC and Alberta. Although, I went down a path of religious training and vocation, that enterprising spirit is very much in my blood and is quite consistent with what I believe is my pastoral work. Such a spirit has compelled me to engage the community of Cloverdale to embrace efforts for the less fortunate. I believe that it has had a substantial impact on the health and well-being of our community.

I am at my best working with and helping organizational leaders do good things. My doctoral education has equipped me to be a helpful resource. I teach around leadership development. I have well-honed analytical and consultative skills to help organizations develop effectively. I enjoy being part of organizations like the Chamber which seek to shape great communities.

I love getting outdoors in our stunning province. I do a lot of stand up paddling. One of my favorite places during the winter months is to circle the Serpentine river just off 64th Avenue—you probably didn't know there is a nice loop through our ALR. When the sun shines best, I am off to any stretch of water, Crescent Beach, White Rock, Fraser River and many other places.



BALJIT SABHARWAL
CEO, Copytek Print Centres
bal@copytekgraphics.com
I have been in business in the design and commercial printing industry for over 21 years. Previously I was working in research and development in the tech sector as an engineer. I ran into a printer who asked me to do some design services for him, one thing led to another and I ended up venturing and became an entrepreneur in this field.
I have always given back with my time. It has allowed me to learn, share and be a part of a society and community that I can help shape. I have been on the executive, boards and contributed to the Indo Canadian Business Association (Past President), Langley International Festival Society (President), Langley Canada Day Celebrations Society, Surrey Board of Trade Business Excellence Awards, Citizen Advisory Committees to the Correctional Service of Canada, Surrey College teacher for business intro, Surrey Fusion Festival, Festival of Dance Judging with Surrey Arts Council, Vaisakhi Gala, BC Summer Games Friends of the Games, and Tourism Advisory Committee to name a few. I enjoy giving back to the younger generation and have sponsored many events and non profits to help support them to achieve their goals.


Rebecca Smith